"NAC "Kazatomprom" JSC ("Kazatomprom") and Cameco Corporation («Cameco») have today jointly announced the completion of JV Inkai LLP's («Inkai») restructuring. The CEO of Kazatomprom Galymzhan Pirmatov, and the President and CEO of Cameco, Tim Gitzel, signed the documents at a ceremony in London required to complete the restructuring outlined in the May 2016 Implementation Agreement between Kazatomprom, Cameco and Inkai.
In accordance with the Implementation Agreement, Kazatomprom's share in Inkai will increase from 40% to 60% and it will obtain operational control, starting from January 1st 2018. Under the framework of the Implementation Agreement, Inkai extended its subsoil use contract until 2045.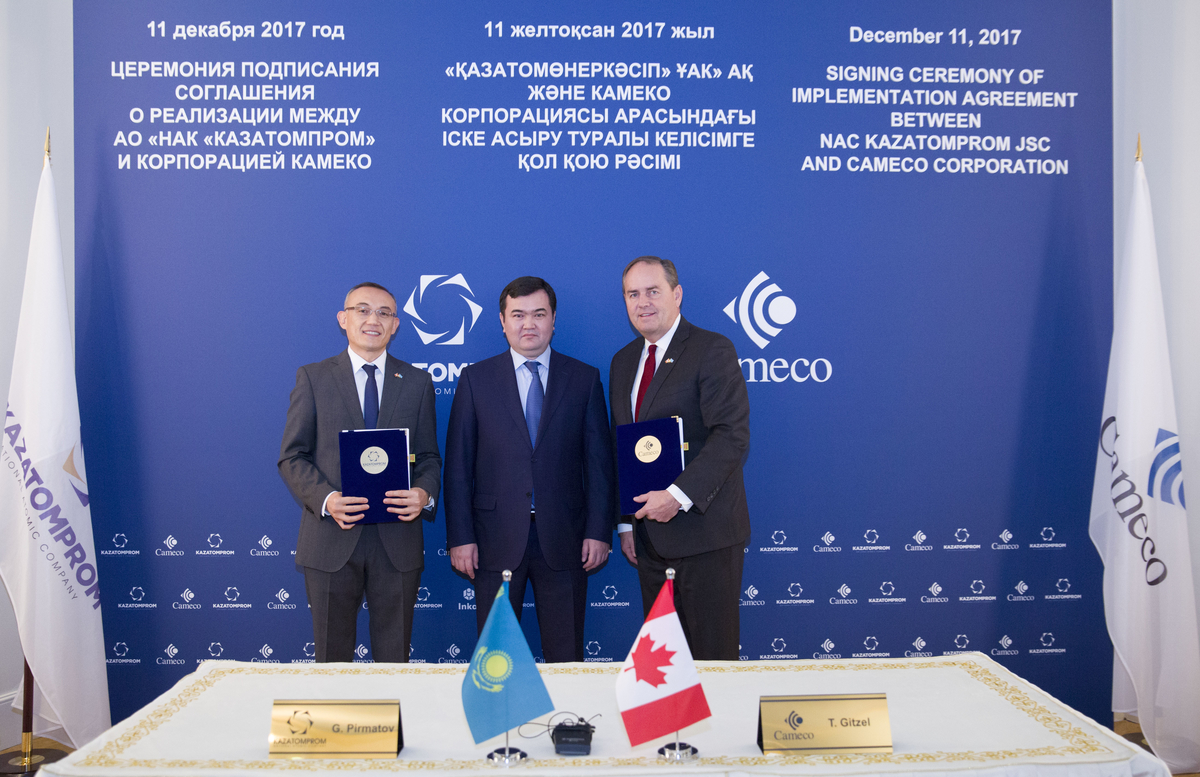 "Cameco is our strategic partner, with whom we have enjoyed a successful working relationship for many years. I am confident that the agreement between our companies will give new impetus to Kazakh-Canadian cooperation in the nuclear sphere. Increasing our participation share in Inkai will allow us to further develop this key asset together", Galymzhan Pirmatov, Kazatomprom CEO, said after the ceremony.
"Implementation of this agreement will secure Cameco's access to a tier-one production source through 2045 and strengthens our partnership with Kazatomprom," said Tim Gitzel, President and CEO of Cameco.